TMB Baking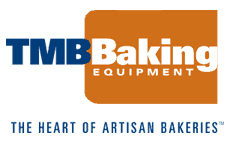 TMB Baking is a full-service baking equipment, smallwares, accessories, and consulting company serving the global artisan bread and baked goods industry. Our South San Francisco, California company was founded in 1986 as Consulting and Marketing Services (CMS) by French natives Michel and Evelyn Suas. In 1996, the company began operating under the name TMB Baking. Over the past 30 years, CMS/TMB Baking has served hundreds of its bakery customers by providing process and layout consulting services, bakery equipment selection, installation, spare parts & technical support, and accessories & small wares to allow bakeries to grow and flourish.

In 1996, Michel founded the baking school, the San Francisco Baking Institute (SFBI). SFBI quickly became a world-renowned leader in artisan bread and pastry education. SFBI's global alumni base includes thousands of professionals and enthusiasts. It also consults to top domestic and international bakeries. Experts have praised SFBI for elevating the baking craft and raising the standard of bread and pastry education. Critics also deemed Michel Suas' book, Advanced Bread and Pastry, as the authoritative textbook in the field.  For more about Michel Suas and SFBI, please visit their website.
In order to focus on the school, his retail enterprises (Thorough Bread & Pastry and b. patisserie, which he co-founded with Belinda Leong) Mr. Suas sold TMB Baking to a group of employees of TMB Baking in 2011.

TMB Baking continues to be located next door to SFBI, and serves as an enduring resource to the baking industry. Together, TMB Baking and SFBI constitute globally recognized centers of baking excellence, attracting customers, students and consulting clients worldwide.  If you plan to be in the San Francisco Bay Area, we welcome you to visit us.
Customers & Clients
TMB Baking is privileged to work with and serve some of the most esteemed artisan bakers and their bakeries throughout the US, Canada, and other countries. Our customers have come to TMB Baking because of its reputation for listening.  Only after gaining a thorough understanding of our customers' needs and discussion is equipment and/or consulting solutions recommended. In some instances, recommendations may take bakers to other companies not represented by TMB, if we are unable to provide the products or services required. We are proud of our track-record and dedication to providing a high level of support, which is critical to our customers' achieving success and satisfaction. Though our customer list numbers in the hundreds, here is a representation of some of the bakeries we have served in recent years. If you would like to ask for a reference from any of these or others in your geographic area, just let us know and we would be happy to make an introduction.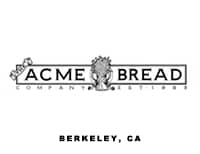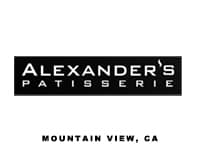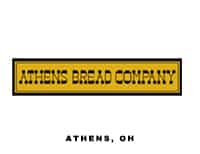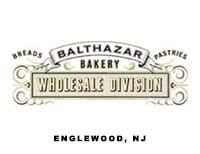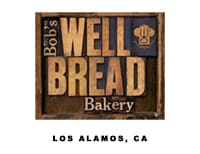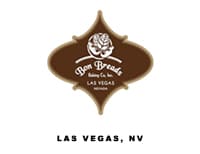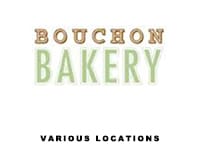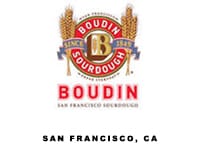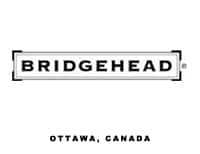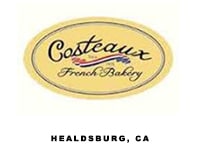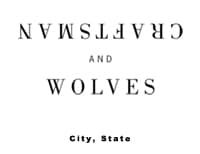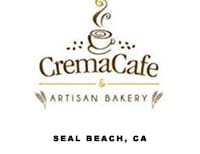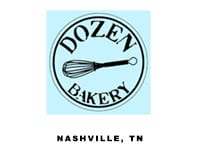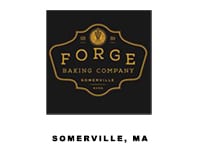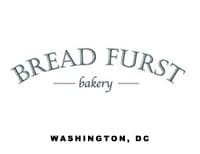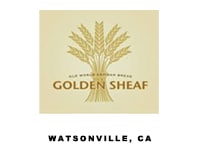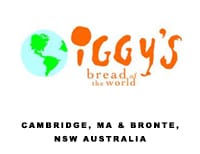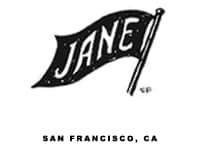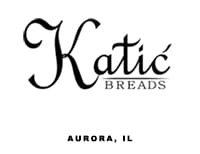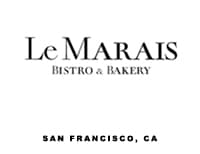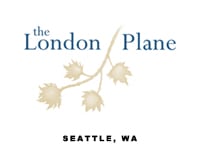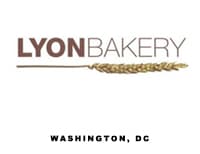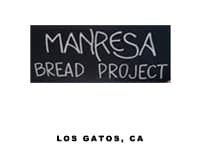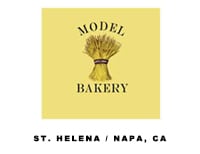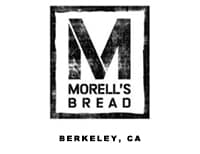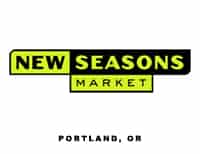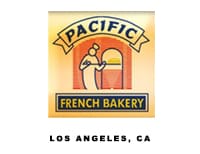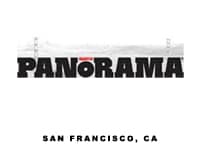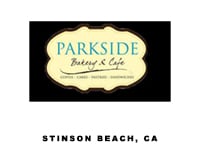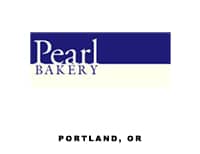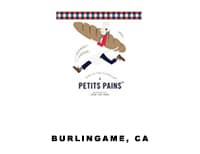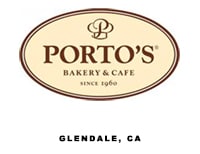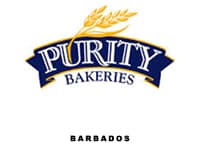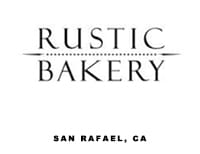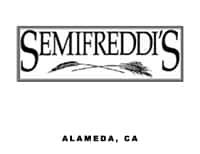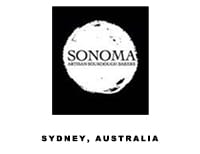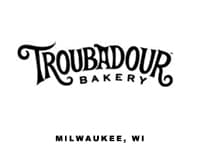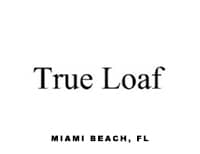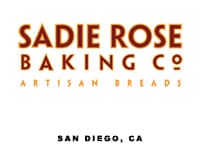 Team
It takes a team of intelligent, focused, and hard-working employees to create an environment of success in any company. We have a good group and are continually striving to improve in all that we do to serve better serve our customers. Here's our team and a brief introduction to every employee.
TMB MANAGEMENT TEAM
Greg Warwick – General Manager & CEO
Greg has a background in marketing, sales, and general management in technology, gourmet, and super-premium consumer packaged goods and B-to-B companies. These include Apple Computer, Campbell Soup Company, Specialty Brands (including Fleischman's Yeast), The Gambrinus Company, and Fentimans North America. Greg earned his BA at Stanford and his MBA from Duke. Greg has enjoyed baking bread for personal pleasure since the 1970's and is pleased to be part of the commercial baking industry.  Greg grew up in Northern California, is married to Dutch native, Annemarie Warwick and has two adult children, Mark and Annette, whose joy and accomplishments in life bring him the greatest pleasure.
Martin Boyd – Vice President Sales|Project Consulting
Martin is a 20 year veteran of the baking industry and joined TMB Baking in 2003. Prior to working in bakery equipment, Martin worked in financial markets. Martin has a thorough understanding of the baking process and the equipment required to achieve a baker's objectives, from dough to bread. Martin has consulted, recommended, and provided equipment for hundreds of bakery installations, both domestic and international. When not helping his customers, Martin enjoys spending time with his two very active boys.
Michael Kudatsky – Technical Support Manager
Michael has a BS in Electrical Engineering and is originally from Kiev, Ukraine. He has worked in the baking industry for 20 years and for TMB Baking for 15 years, joining TMB in 2000. Michael has excellent technical aptitude and has saved many a bakery in late night and early morning hours. Michael speaks Russian, is married, has two adult children and enjoys backpacking and hiking when not designing control panels or troubleshooting bakery equipment.
Carlos Olivera – Installation Manager
Carlos is our installer extraordinaire. Over his 17 years with TMB Baking, he's assembled and fired-up hundreds of ovens, loaders, retarder-proofer and other bakery equipment. He is an ace when it comes to creative problem solving. Carlos speaks Spanish, has two adult sons, and is also a proud abuelo! Ask and he'll show you photos on his smart phone.
TMB SUPPORT TEAM
Sergio Padilla – Parts Support and Assembler
Sergio supports TMB Baking Technical Support by wiring control panels and assisting with Parts by consulting and locating parts. He's a hard and conscientious worker and keeps a clean workbench, which is greatly prized! Sergio peaks Spanish and joined TMB Baking in June 2003. When not at work, Sergio enjoys spending time with his young son and daughter.
Yessi Morales – Sales Administrative Assistant, Smallwares
Yessi is TMB's right-hand lady! She assists with every department and is one of the hardest working crew members!
Sergio Mejia Sanchez – Installation Assistant
Sergio is Carlos Olivera's right-hand man, helping to assemble ovens and other bakery equipment. He's also a very good welder and is great with the paint gun and doing body work, having owned a body shop in Michoacán. We're glad he found his way to TMB Baking in 2010. Sergio is married with two adult children and speaks Spanish.
Vendors
TMB Baking works with a quality group of vendors throughout the world, but principally from Europe and the US.  We select these and in some instances collaboratively create products and equipment controls for them, gaining ETL Safety and BISSC or ETL Sanitation approvals on their behalf.  Some relations go back for more than two decades, while others are based on new products that have caused us to align with them.  We are always seeking the best for our customers, so this list is dynamic and evolves over time.
---

AM Manufacturing, USA
For over fifty years, AM Manufacturing has been the leading manufacturer of labor-saving equipment for the pizza, tortilla, bagel, and baking industries.  Their commitment to quality has been reflected by their responsiveness to customers and their specific needs. The company strives for peak performance and are proud of the long-standing relationships they have established with some of the top names in the industry. By combining quality products and cutting edge innovation with service and dedication to their customers, AM Manufacturing has been at the forefront of the baking industry. The most popular item that TMB Baking sources from AM Manufacturing is their rounder.
---

American Range, USA
Inspired by their passion for perfection, renowned for their product innovation and quality, American Range® is a recognized leader in the commercial food service industry. Their commercial workhorse pedigree has been proven in the world's most demanding kitchens for over 30 years. In that time, innovative technology and robust engineering have advanced every aspect of their cooking equipment. American Range's commercial equipment is constructed to withstand the challenges of the most demanding chefs and kitchens.  TMB Baking is proud to represent American Range for our bakery and bakery-cafe customers.
---

Avalon Manufacturing, USA
For over 70 years Avalon Manufacturing has been providing the Donut/Doughnut and Bakery industry with only the highest quality bakery equipment available throughout the world.
---

Avancini, Italy
Avancini S.p.A. is a company operating in the field of food equipment since 1963.  Over the years, the company has developed its own range of products, including Spiral Mixers with a wide range of capacities, Planetary Mixers, and Machines for Fresh Pasta. Founded by Mr. Domenico Avancini, today the family business is run by his sons, who continue the tradition, know-how and constant search for innovation handed down from their father.  TMB Baking sources the SP5 and SP10 tabletop spiral mixers from Avancini.
---

Bassanina/Forma, Italy
Take great enthusiasm for bread, mix it with in-depth experience in steel processing, then add over twenty year's experience in the design, realization, and production of bread-making equipment. The secret recipe of Bassanina's success. A solid and articulated industrial foundation with advanced production methods offering all our clients high quality products and a fresh, up-to-date test and assistance service.  TMB Baking provides Bassanina ovens with the added value of our ETL Safety approved controls, and BISSC approved Sanitation, something not available from the Canadian distributor.  Avoid costly permits and approvals by buying Bassanina ovens only from TMB Baking for the North American market.  Models include the Steelheart (Zoom) and Stoneheart (Tubix), with TMB Baking Controls and Midco Burners.
---

Bertrand Puma, France
Bertrand-Puma designs, manufactures, and distributes a complete and complementary range of equipment for the baking, pastry and viennese pastry making industry. Its customers are bread-making professionals, distribution groups, retail chains (franchises and others), and industrial producers. Beyond its role as a major manufacturer, Bertrand-Puma considers itself to be a worldwide bakery specialist dealing in the manufacturing process of bread and bread-derived products.  TMB Baking has worked with Bertrand-Puma for over 20 years and has secured ETL and BISSC approvals for their equipment in the North American market.  Only TMB Baking can adhere these approvals in our manufacturing facility.
---

Blodgett, USA
For over 165 years, Blodgett has been building quality products. The company strives to maintain  quality by improving its technologies in manufacturing, providing excellent customer service, and constantly looking to solve the problems that are faced in high volume kitchens every day. Explore each feature to find out how Blodgett excels. Blodgett Oven takes pride in helping to make life in the kitchen a little bit easier. From fully programmable controls that can store up to 200 recipes to oven windows that pop out for easy cleaning, Blodgett strives to make things as easy as they can.  TMB Baking primarily supports existing installations/customers with these products.
---

Bloemhof, Canada
Bloemhof Inc. has long been committed to bringing bakers the highest quality bakery equipment at competitive prices. They have been designing and manufacturing bakery equipment since 1960 and have an excellent reputation worldwide. Bloemhof's equipment is favored by artisan bakers, small to intermediate wholesale, retail, franchise, in-store bakeries, as well as restaurant and hotel operations.  TMB Baking has an outstanding relationship with Bloemhof and trusts the company and its products implicitly.  They stand behind and support every product they manufacture and sell.  All Bloemhof equipment has ETL Safety and Sanitation approvals.
---

Bongard, France
BONGARD, more than 90 years' experience. Founded in 1922, Bongard, over the years, has become the French specialist in baking and pastry-making equipment. Their wide range of baking equipment, our high performance production units and our innovative capacity make Bongard a privileged partner in the baking and pastry-making sector. Their experience and know-how allow them to be present in more than 85 countries and our reliable references and close-to-home service are particularly appreciated by our customers worldwide.  TMB Baking primarily supports existing installations of Bongard equipment, including mixers and bowl-lifts, as an earlier partner of our company.  Today, most of their mixers and lifts are manufactured directly by Esmach, SPL in Italy and we purchase directly from them with the Esmach brand for our customers.  Likewise, our ovens are supplied to our specifications & design primarily from Italy and Luxembourg, where we have found both great value and excellent manufacturing practices.
---

BTF, Slovenia
BTF is a producer and distributor of quality food processing machines. In particular they specialize in producing bread lines, such as moulders, rounders & proofers. Their machines are now successfully working in many bakeries around the world, including the US and Canada, with the advantages of a competitive price and ease of operations which makes our machines ideal for middle and small sized bakeries.  TMB Baking has been working with BTF for the past 4 years and have found their equipment to be both well made and a solid value.
---

 Bunn, USA
Founded in 1957, Bunn coffee machines and coffee supplies have become iconic in restaurants and foodservice businesses around the world. Their dedication to customer satisfaction and constant innovation has earned them widespread consumer trust, making them the best name in coffee.  TMB recommends Bunn for bakery cafe installations, even though they sell direct to our customers or through high-volume restaurant supply houses.  This continues our tradition of recommending products that we may not even sell, if we believe they are a good value and the right choice for our customers.
---

Cayuga Display, Canada
Cayuga Displays produces standard and customized wood, acrylic, steel, stainless steel, wire and glass fixturing, in-house finishing, in-house CAD design and custom wood profiles. We provide custom display design and manufacturing services combined with the technical support to assist with installation of Displays & Fixtures to meet your specific merchandising requirements.
---

Cooperative Vannerie De Villaines, France
French manufacturer of wicker basketry since 1849, Basketry Cooperative of Villaines provides all professionals with unique, traditional style baskets.
---

De Danieli, Italy
After working in the patisserie machinery maintenance and repair field, Danilo De Danieli established the De Danieli company in 1960 with the idea of building a simple machine in terms of concept and use for preparing traditional custard. Now they are oriented towards a wide variety of uses, no longer purely in the patisserie field, but in the food industry in general.
---

Deighton, UK
Based in Bradford in the UK, Deighton Manufacturing Limited specializes in producing innovative equipment for the food processing industry. Their product portfolio has been designed and developed in direct response to customers' needs, with an overall focus aimed at offering an affordable solution to cost effective production. As a result, Deighton Manufacturing offers the versatility and high performance of industrial counterparts at only a fraction of the expected investment and setup costs. Customers worldwide, who have installed the equipment, now operate fully automatic processing systems, resulting in increased efficiencies and improved product quality. But perhaps, most importantly these customers benefit from an investment in product development that are so fundamental to company growth.
---

Electrolux, Sweden
The Electrolux range of Industrial Cooking Appliances is designed for the requirements of mid to high volume professional bakeries. We provide high benefit solutions, tailored to the specific requirements of professional cooks and bakers in all industries.
---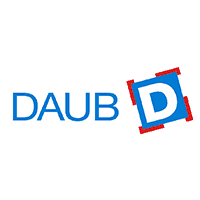 Daub Bakery Machinery, The Netherlands
Daub Bakery Machinery is headquartered in Goirle, in the south of the Netherlands, and specializes in the development and manufacture of high-quality dough dividing, rounding, and bread slicing equipment for the bakery industry. Founded in 1902, Daub Bakery Machinery has earned an international reputation for quality and innovation. Daub solutions for quality-conscious customers around the world are developed with the help and feedback from today's bakery world. They focus on operational flexibility, user-friendliness, hygiene and safety. Every new machine meets tough ergonomic requirements. Factors like simplicity of maintenance, service access and long-term durability are paramount.
---

Esmach, Italy
The history of ESMACH S.p.A. began early in the 70s as Esperia Macchine, a creative and manufacturing company proposing bread-making solutions. The first appliances were the spiral mixer and the volumetric divider; both machines became soon a real technological innovation in the bakery field and represented an added value for the company activity and a milestone both for customers and competitors. Esmach's innovative drive, its widespread presence in the markets, and the caliber of its human and technical team have contributed to the remarkable expansion of Bongard SA in Italy since the early 90s. It is in this period that the baking equipment specialist Bongard, a long-established and acknowledged leader in France, selected Esmach as a reliable partner in order to develop its share in the Italian market and entered a cross-distribution agreement.
---

Eurofours, France
Since the first convection oven created by Mr. Pierre Lancelot in 1979 in the heart of Nord-Pas-de-Calais, Eurofours has continued to expand his range and skills. Now, with 7 brands, Eurofours has become the essential partner in the world of baking and pastry. Its story has made a successful, innovative, and close to its customers.
---

Fortuna, Germany
For 127 years the name Fortuna has represented the technical know-how and product quality that represents "made in Germany." As one of the oldest manufacturers of bakery machines in the world, they have gained a unique wealth of experience over the years, which can be found in every square centimeter of Fortuna products.
---

HEIN, Luxembourg
TMB Baking is pleased to be the exclusive North American representative for HEIN, a private baking equipment company funded on family capital, based in Luxembourg. The company has been manufacturing ovens since 1882 and has both the technical expertise and performance/quality of products that make this an outstanding partner for TMB Baking.
---

Hoshizaki, Japan
Hoshizaki is a name synonymous with quality, innovation and reliability. These values exist through the vision of our leadership and focus on our teamwork… developing quality relationships with our employees, suppliers, distributors, dealers, designers, and service providers. Together, we positively impact the users of our products and the communities in which we live.
---

Imperial-Brown, USA
Imperial-Brown (IB) Walk-in Coolers was started in 1970 to serve the commercial refrigeration industry by manufacturing the insulated panels used to build walk-in coolers and freezers. Commercial refrigeration remains a primary focus today. The company was started by Al Zell, who maintained single ownership for many years, and as of 2009 we are a 100% employee-owned ESOP company.  TMB Baking partners with IB to bring you proofer-retarders with our ETL approved equipment, their NSF rated boxes and ETL-approved Tecumseh condensing units.  In addition, we can configure any size of walk-in cooler or freezer, typically outfitted with Heatcraft integrated cooling/freezing solutions.
---

Irinox, Italy
Over the years, Irinox has specialized in the production of electrical enclosures and blast chillers, becoming market leader in both fields and a benchmark for quality in all its products. A constant effort to meet the continuously changing demands of the market has led Irinox to innovate its range of products, making them a reference point for technological innovation.
---

JAC, Belgium
JAC machines have the advantage of being able to adapt to all types of bread and all recipes, respecting not only the tastes and customs of your customers, but also your creativity and know-how. Like you, we are demanding when it comes to the quality of the things we produce and sell. JAC has been a household name since 1946, and enjoys a well-deserved reputation thanks to the expertise and know-how of our specialized technicians and our production teams.
---

Kisco Manufacturing, Canada
Their approach of imagination, quality, and design to customer needs has proven itself for over 30 years. Kisco products include custom built bulk flour, ingredient handling systems, water meters, and chocolate warmers. They also have a line of top quality baking ingredients claimed by many bakeries to be their "secret" ingredient.
---

Kornfeil, Czech Republic
Kornfeil ranks among the Europe's leading manufacturers of bakery ovens and complementary technological appliances. Hundreds of satisfied customers across Europe testify to the quality and reliability of Kornfeil bakeries.
---

Kombimix, The Netherlands
With craftsmanship for cooling technology, KOMBImix has brought its own line of machines to the market. The water coolers and water dosing devices are constructed from A-quality parts. As a result, they are accurate, safe, and have a long service life. Their machines are used internationally in the bakery industry, but can also be used for other industries.
---

LVO Manufacturing, USA
LVO manufactures a wide variety of Food Service and Bakery Equipment including Dividers, Rounders, Sheeters, Moulders, Production Tables and Rack and Pan Washers. They take great pride in crafting the highest quality machines available to the modern bakery.
---

Marden, Italy
Loading and unloading systems, custom-made to fit your specific needs.  TMB Baking has worked with Marden for many years, particularly for their semi-automatic and fully-automatic loading systems.
---

Obel, Italy
Obel was founded in 1953 in Milan by Ervino Bregant with the primary aim of manufacturing coffee grinders. Since then, the company has been involved in the constant development of products as well as research into the best materials and state-of-the-art technologies. Of no less importance is the attention paid to customer requirements and collaboration with several of the biggest espresso coffee companies, which have allowed Obel to constantly grow. Thanks to the company's flexible approach, we can now also offer custom made machines.
---

Osttiroler Getreidemuhlen, Germany
Old proven methods have created the history of the company "Osttiroler Getreidemühlen" (East Tyrolean grain mills): The heart of their stone mills is the millstone. The infinitely variable adjustment of the stones offers the choice of fineness of the flour (from the finest wholemeal flour up to very coarse). The casing is made from solid wood. With years of experience in the construction of stone mills at the "Osttiroler Getreidemühlen" flour residues in the grinding chamber are avoided. A robust industrial motor (360W) provides a reliable and steady output.
---

Panirecord, France
Since 1978, PANIRECORD has built thousands of machines, dividers, moulders, intermediate proofers, and dough sheeters, for bakers and confectioners from five continents.
From A to Z, they build dividers, moulders, proofers and dough sheeters and enhance this know-how with the "Origine France Garantie" certification, the only certification that attests to the French origin of a product.
---

MIWE, Germany
With high-performance products, comprehensive expertise in baking processes, highly competent consulting, and first-class service, MIWE has been a leader in the world of baking for over 95 years.
---

Mueller, USA
A Springfield, MO based company that has been in the business of chilling for over 75 years, with specialization in dairy, beer, and other bulk beverages. They have also served the baking industry for several decades and offer solutions from large retail to substantial wholesale bakery operations.
---

Nilfisk-Advance, Denmark
Nilfisk solutions are used in food companies to improve production efficiency, increase safety, and maintain a high level of hygiene. All of their solutions are ATEX certified and in compliance with GMP standards.
---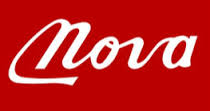 Nova, Peru
Nova is a supplier of mixers and rack ovens to the baking industry.
---

Pavailler, France
PAVAILLER designs, manufactures, and distributes an extensive and complementary range of ovens for baking bread, cakes and Viennese pastries, both by the traditional method and by using frozen products (cooked and uncooked). Our customers are professional artisan bakers, distribution groups, and retail chains (franchises and others). Beyond its role as a major manufacturer, PAVAILLER is a recognized authority on the baking of bread and bread-derived products.
---

Picard, Canada
Picard Ovens was founded in 1957 and has a long history in the food business for over 50 years. Initially named Équipement de Boulangerie L.P. and then changed for Picard Équipement de Boulangerie (Picard Bakery Equipment), Picard was known and recognized as a distributor and service company of Bakery Equipment. Picard was founded by a visionary French Canadian named Lauréat Picard. It was Mr. Lauréat Picard's idea to start to manufacture bakery oven.
---

Rheon, Japan
The company name, "Rheon", is derived from the word "Rheology". In the several thousand year history of mankind, man has been creating his own culture in the palm of his hand through the shaping and forming of his food. This has not only produced a convenient shape to facilitate eating, but has also resulted in the food tasting better, a large step forward towards civilization. Rheology is the study of the flow and deformation of matter, and Rheon was the first to take and apply it to foods. This resulted in the applied science of rheological engineering, in which the food is shaped by means of skillfully manipulating its "viscosity" and "elasticity", to derive a delicate and natural flavor while locking in taste and aroma.
---

Rondo, USA
We provide full sales and service support for the RONDO sheeters, including dough making and dough processing equipment. This broad range can provide solutions from the smallest bakery to the largest industrial user.
---

Ryan Technology Inc., USA
Ryan Technology's lines of horizontal bun and bagel slicers can help reduce the labor and time it takes to slice your bakery products. Their slicers offer convenience, versatility, dependability, quality and speed no matter what you slice: subs to buns, ciabatta to croissants, and everything in between.
---

Savage Brothers, USA
Savage Bros. manufactures a range of bowl lifts called a LifTILTruk™ to make pouring a mixing bowl or other container a safe and easy operation for one person. Special configurations of their stainless steel chocolate tanks are perfect for melting and storing bakery icings and fondants, as well as working with chocolate.
---
Sorema, France
Sorema Group's industrial cooling engineering assists its customers in their search for cooling systems suitable for their process. They develop and design our refrigeration equipment specifically after considering all your process operations. They attach particular care to defining requirements in order to provide the most effective solution.
---

Stoppil, France
Stoppil-panification presents a complete range of electronic water meters with several functions and types (Classic or Tower) These meters are dedicated to the kraft bakery and pastry.
---
---

True Manufacturing, USA
For over 70 years, True Manufacturing has been an industry leader in commercial refrigeration and continues to exceed customer's expectations because of their high standards in customer service, quality materials, design, availability and performance.
---

Univex, Italy
Since our founding in 1948, Univex Corporation has grown to become a leading U.S. manufacturer and distributor of superior equipment for the restaurant, hotel, pizzeria, bakery, catering, and institutional industries. Today, Univex products are well known for their rugged engineering that keeps them running for decades…competitive pricing, which makes them a remarkably good value…and solid innovation, including critical safety features that have become the industry standard.
---

Agiv Forni (Verona Forni), Italy
We are a company in constant motion stimulated by the passion to seek perfection in our products. We build ovens, rotary tubes, and accessories for the management of your complete bakery, pastry, and pizza, this is our mission has always. For over 30 years we carry on the tradition created by the brand AGIV and create machines able to generate your business.
---

VMI, France
VMI is undoubtedly the company that can boast, in the world of mixing and blending, about holding the longest and the richest history. The VMI mixers and blenders are the fruit of decades of inventions and developments, many of which remain forever a significant progress made by designers who have marked their eras. VMI men and women of today make every effort to ensure that these wonderful stories are being perpetuated and that tomorrow we shall still be able to escort artisans and industrialists in their quest for mixtures of incomparable quality.
---

Z-Matik, Italy
Z.Matik is a thirty years experienced Italian manufacturer of manual pastry and bakery machines, in particular puff pastry sheeters, croissant machines, working tables, and cutting rollers. Thanks to the choice of appropriate materials, Z.matik guarantees toughness and simplicity in every machine.
---
FAQs
—I want to place an order, but I want to know how much shipping costs first. Who can I contact to find out the shipping costs?
If you order on-line, you will be given an actual (credit card) or estimated (accounts on terms) shipping cost.  If you order by phone, we can call or email you with an estimate after pulling together your order.
—I am opening up a bakery and do not know where to begin. Who can I contact to get some guidance?
Give a call to Martin Boyd, VP Business Development, at (650) 589-5724 or email contact@tmbbaking.com and he'll be happy to spend time with you to understand your needs and formulate a recommendation.
—My machine is not working properly. Who can I contact for technical support?
Give a call to Michael Kudatsky, our Technical Support Manager, at (650) 589-5724 or send him an email at parts@tmbbaking.com with photos and descriptions of your issue.
—I need to order a part for my machine and I am not sure which part I need to order. Who can I contact?
Michael Kudatsky, our Technical Support Manager, is the person you need to call at (650) 589-5724 or you can send an email to parts@tmbbaking.com.
—I want to set up an account for payment. Who can I contact?
Please print and fill out this Credit Application and send it to our Accounting Representative at accounting@tmbbaking.com.
—Can I pick up my order instead of having it shipped?
Sure.  We are open Monday – Friday, from 8:00am – 5:30pm, but there's usually someone at our facility from 7:15am – 7:00pm if you let us know when you're coming.
—Can I have my order be prepared for pickup?
Yes, please let us know about 2 hours before the time you would like to come. We can go ahead and process your credit card ahead of time and have your order and your receipt ready to go.
—I do not see the product that I am looking for. Who can I contact to see if you carry that product?
We carry and represent such a deep level of bakery equipment, smallwares, and bakery essentials that it's impossible to list them all.  If you are looking for a specialized piece of equipment, please call Martin Boyd. If you need a pan, smallware, or other bakery essential, ask for Yessi. We can all be reached at (650) 589-5724 or contact@tmbbaking.com.
—Why do I not see pricing on the website?
We provide pricing on smallwares, but much of our equipment comes from Europe and prices and terms can fluctuate with currencies and your timing needs.  We prefer to first discuss and understand your bakery equipment needs and then we can secure a quote from our manufacturers and vendors and, in turn, provide you with a comprehensive quote, which may include assembly/installation fees and other terms and conditions.